Assalam hye u ols... Eeh da on da way balik kampung eh?? Safely drive and ride ok.. I'll be missing all of you.. Don't forget to visit beauty's blog when you are free okay sayangs ;-)

Okay lets see the picture i don't want to bla bla bla to much!! Bole eh guna ayat bla bla bla tu ;-p beauty just wanna shared with you some picture on hubby's birthday celebration yesterday. Just from the iphone. From the dslr have to wait la kan. Hubby will giving me later. Oh you know what, yesterday dia bole lupa change the dslr lens. Selalu dia bawak wide lens. So sudahnya pict we ols sume dari jarak dekat gila baban la kan. Nampak lobang idung besau. Ahahaha. Dah2 stop jom layan pict.
Tu dia besday boy yang banyak kerenah dan demand ;-p
Cayangggg dia ;-)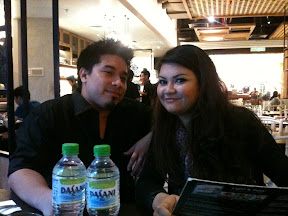 Ray & Nurul.. Tq sayangs helping kak az ;-)
Ni makanan bb & nurul
Ni makanan beauty si ray mamam nasi dagang
Present time!!!!!!
Dah macam beauty lak dapat hadiah ;-p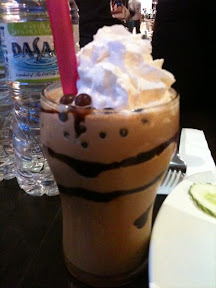 Delicious drink. Nusantara ice blandes
Over eksaited.. Ihik ihik ihik
Lompat tikam!! Ni feveret mummy beauty nih. Yummy ;-)
After they sing then tiup lilin laaaaa ;-) tengok muka dia malu ;-p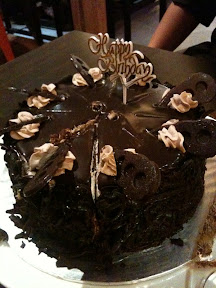 The yummy chocolate cake ;-)
Abis cerita tinggal pict from camera je nanti nak publish. Malam tadi we ols pi jalan TAR sampai nak patah kaki tak jumpa barang yang dicarik. Taubat tak nak pegi lagi situ. Huhuhuu ;-)
Okay sayangs.... Have a nice weekend ;-)
- Posted using BlogPress from my iPhone